When war occurs it changes the cycle of everyday life. Meanwhile the women, who are creators of life and responsible for giving birth, are often subject to intense mistreatment and brutallity. The ISIS has no regard for their victims being just a child, being too young or even being a mother, they will brutally torture them until there's nothing left out of their lives but hatred. They rape children, capture and enslave pregnant women or even torture an old mother. In this series, I went to the women and young girls who were subject to this intense brutallity. The war has caused these people to lose their homes in Sinjar. They were captured and held captive by the ISIS, where they were forcibly converted to Islam. Many of them are still unaware of their family members' whereabouts because of the war, and they now live in various refugee camps in the cities of Sulaimaniyah, Karkuk(name of city) and Dohuk(name of city) in Iraq.
This woman and his husband and children were captured by ISIS during the attack to Sinjar. She was imprisoned for about a year in Tal Afar and then in Raqa. She hopes to return back to her home one day.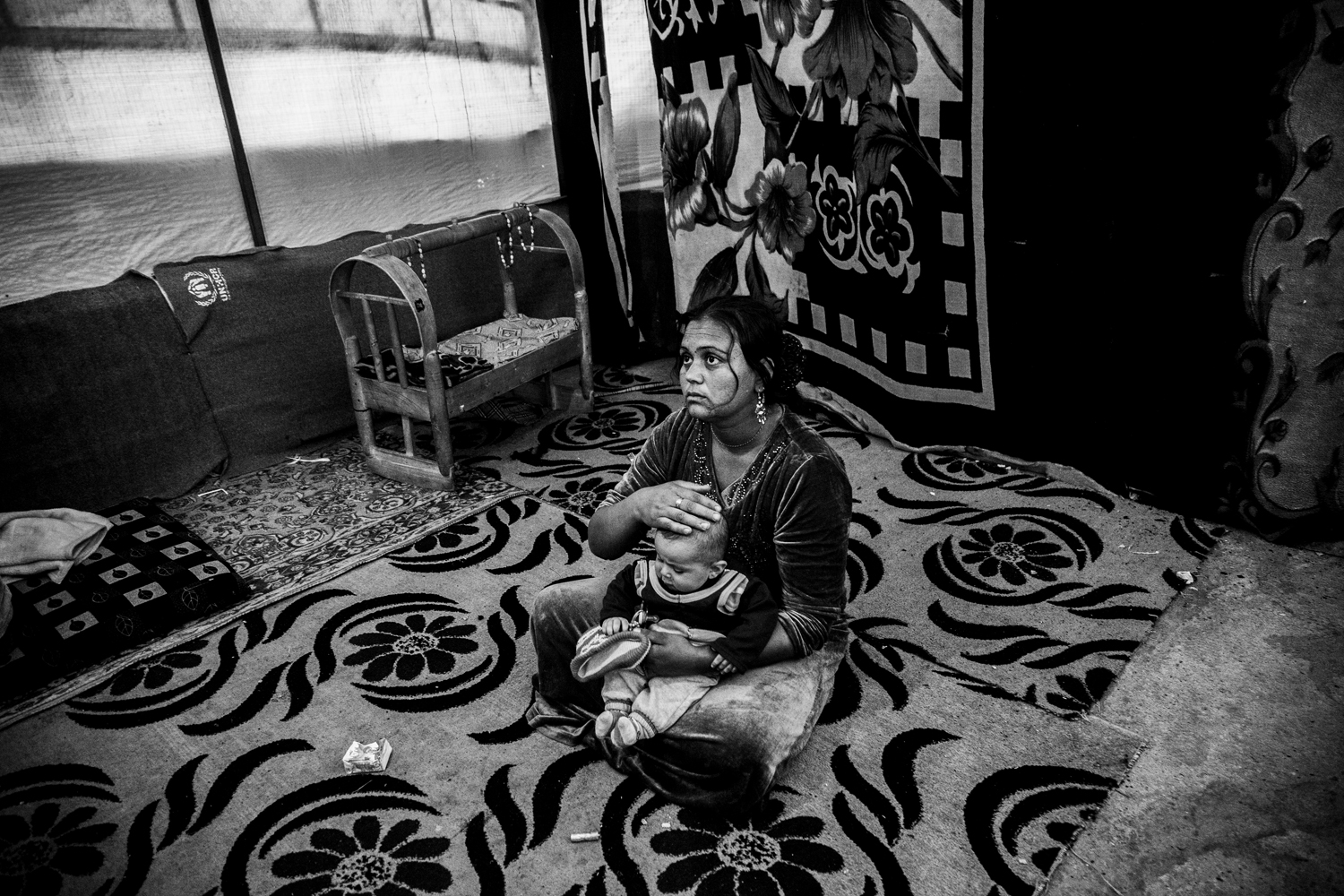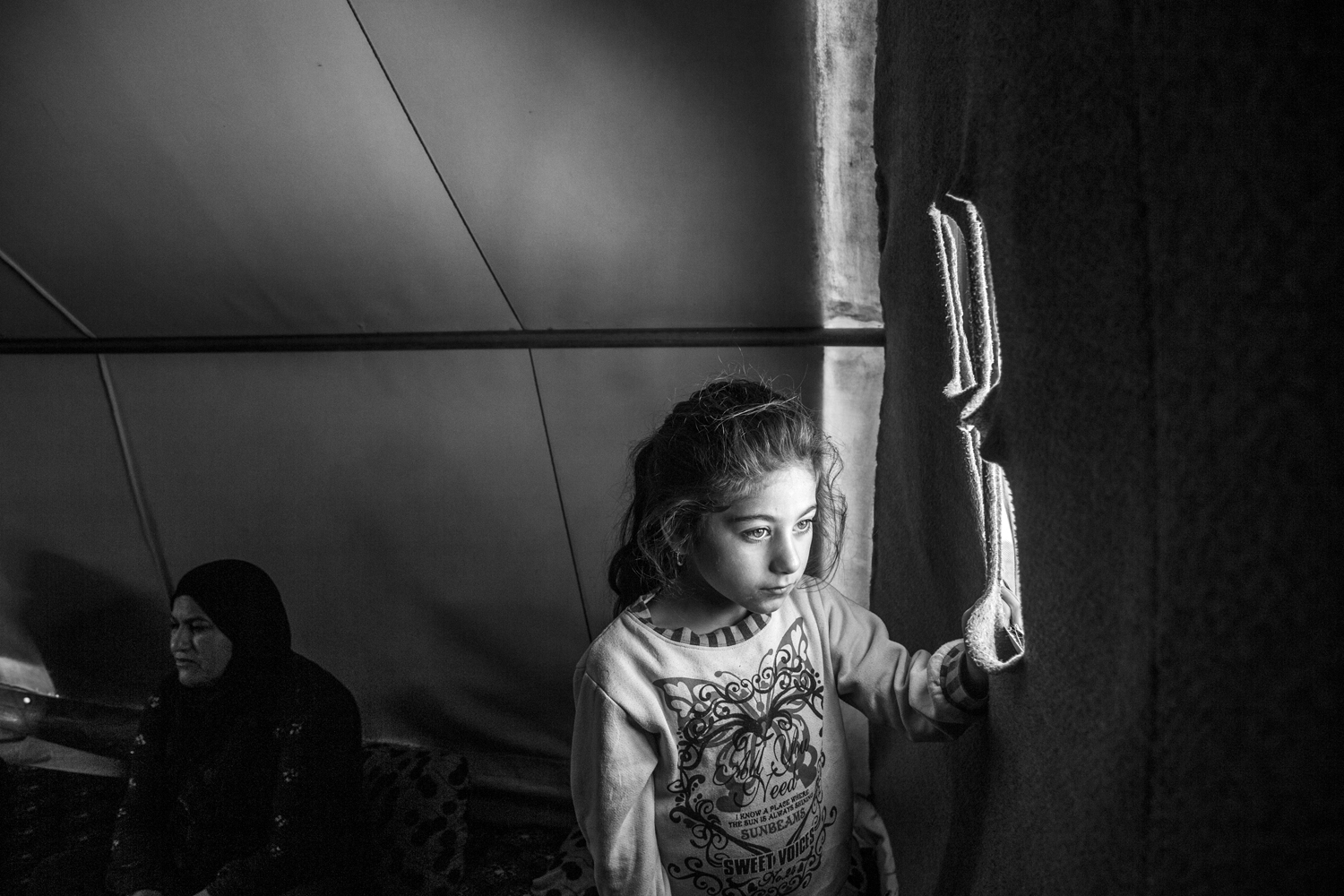 This five-year-old child and her mother were held captive by ISIS for 3 years. She was raped and the fear of getting recaptured wouldn't come out of his mind for even a moment. She now lives in a refugee camp in Dohuk (near to Mosul).
Nahle, 17, has been held captive by ISIS for 4 months, and then released by paying a ransom of $3000. Since her release she got married and now has a daughter. They live in a refugee camp in Dohuk.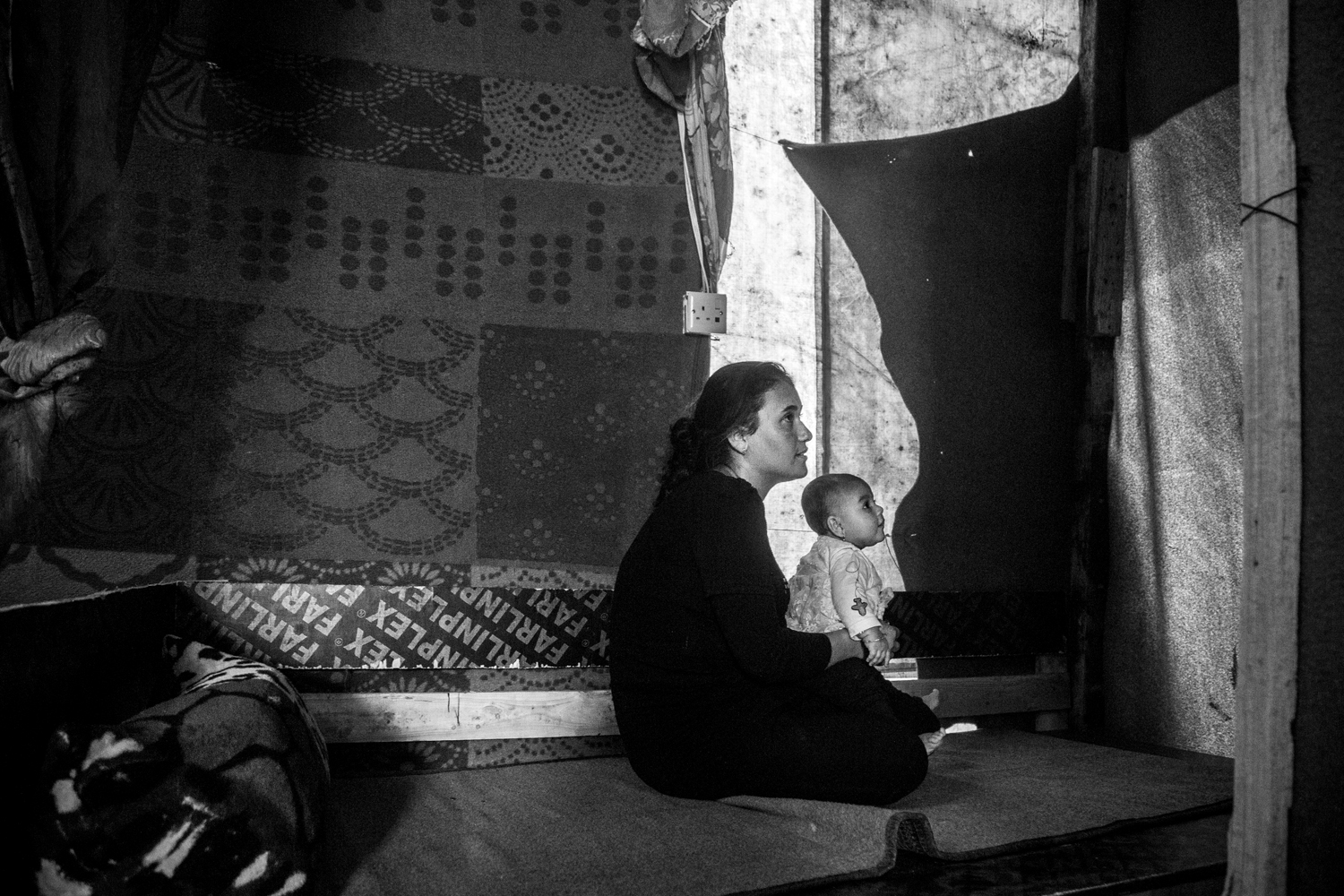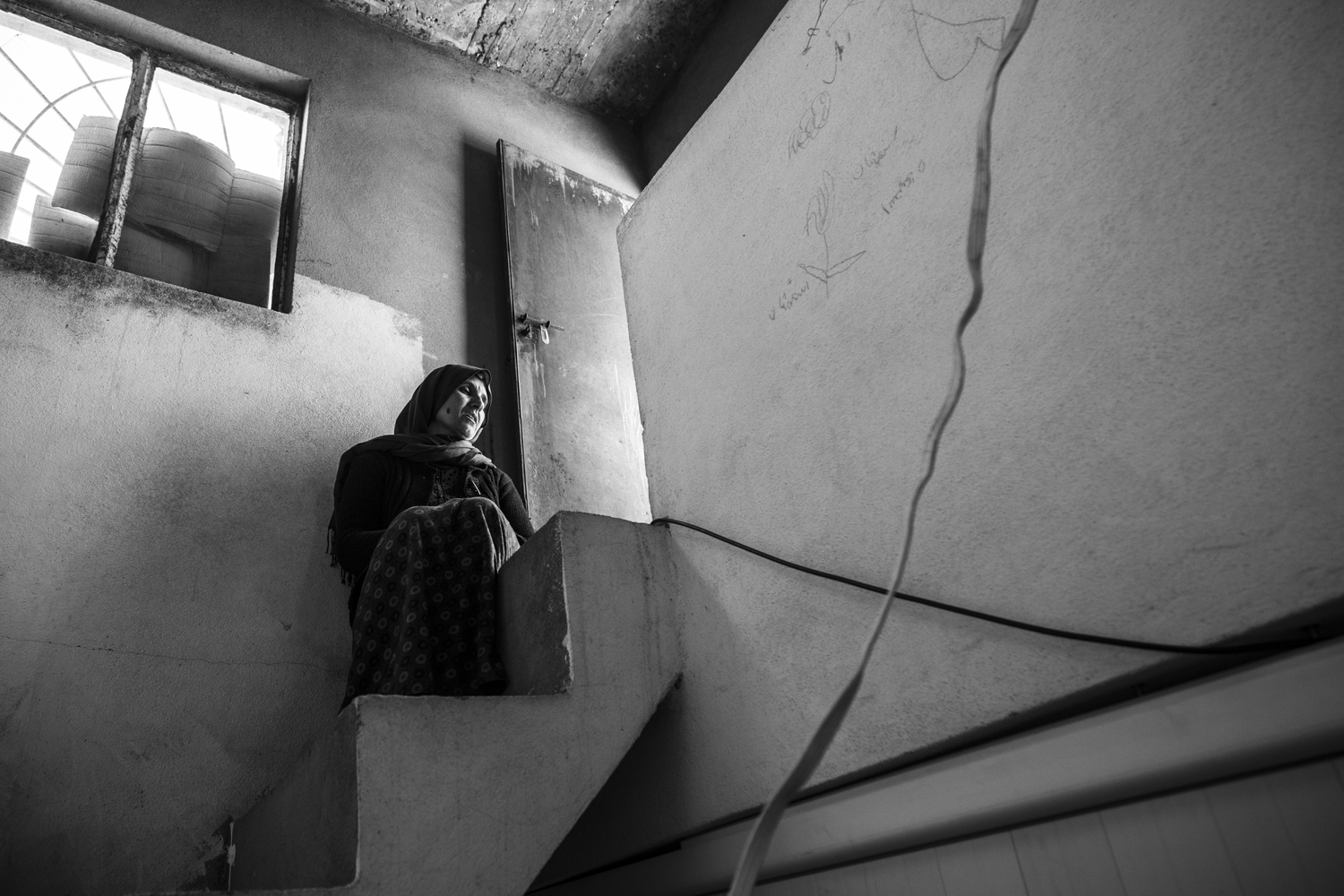 This woman was imprisoned by ISIS for 3 years and her childern have not been released yet.
Suhra, 24, she was pregnent when captured by the ISIS and gave birth to her child during captivity. She spent a year with the ISIS.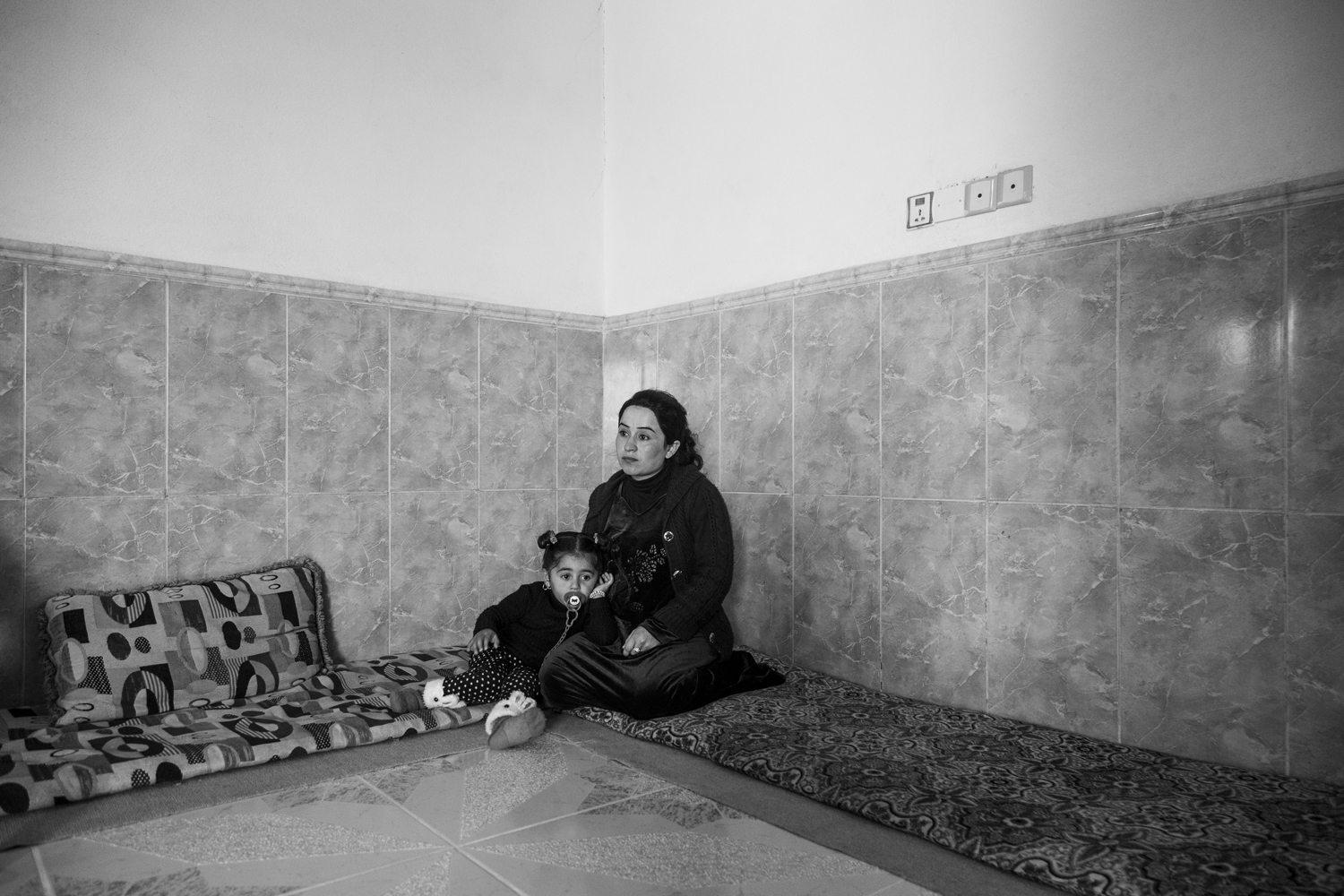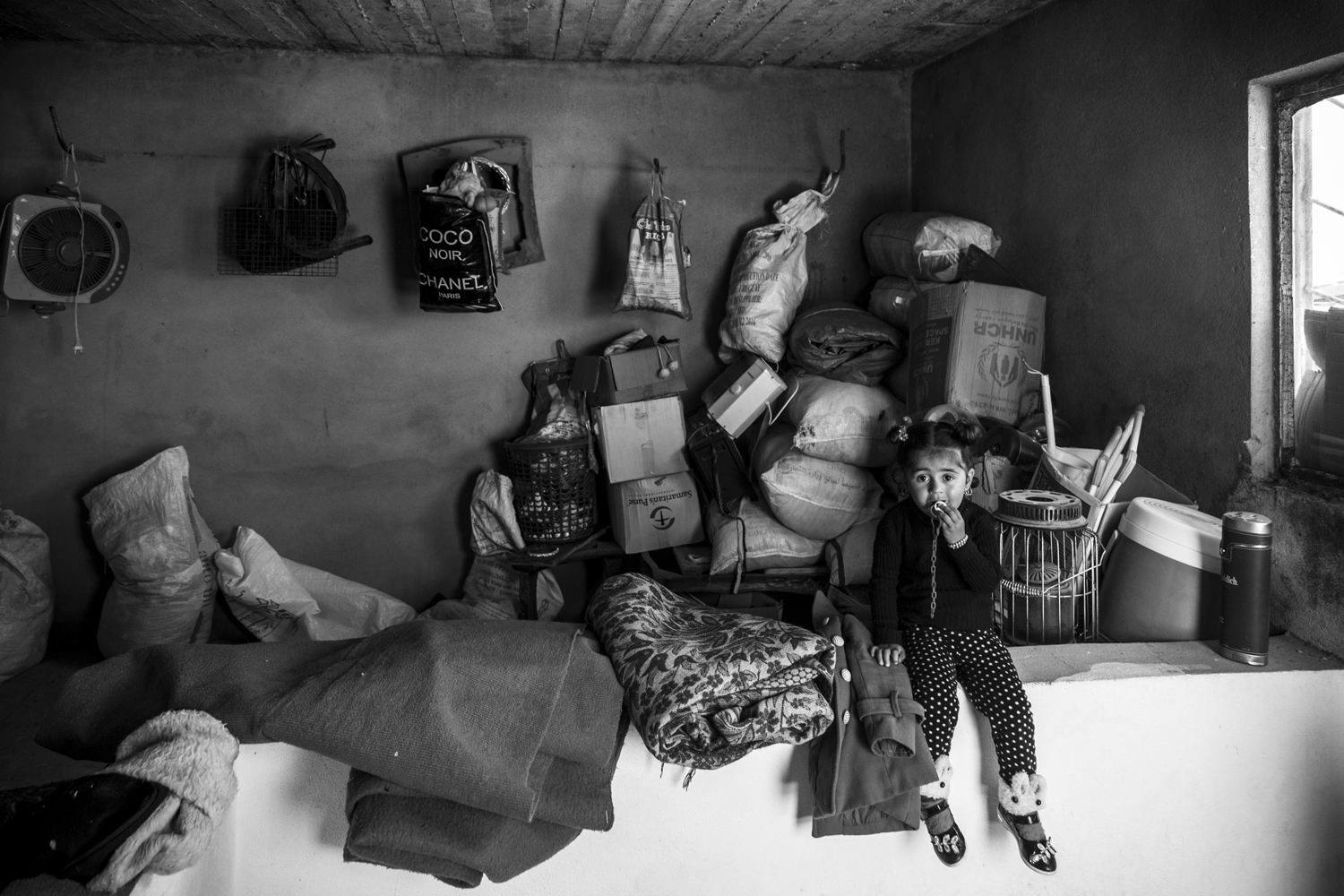 Little Ranin was in her mother's womb when she was captured by the ISIS, and was born there and sepnt her infant years watching her mother's tears.
Honzad, a six-year-old child who had been imprisoned for three years in the hands of ISIS, has been severly damaged mentally and now laughs and cries involuntary. She does not forget her sister's face for a moment, who was her only companion while she was in prison, and wishes to see her again.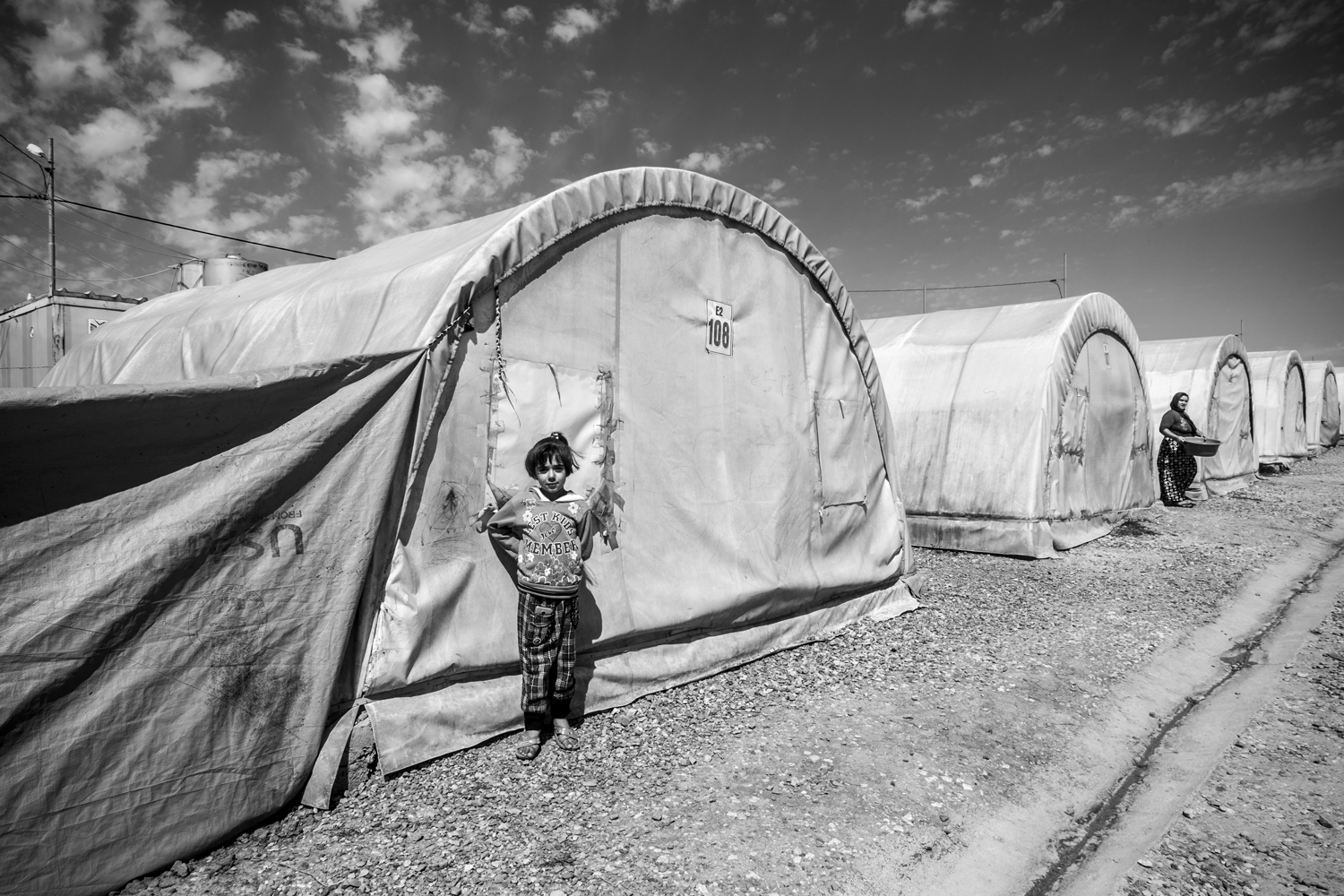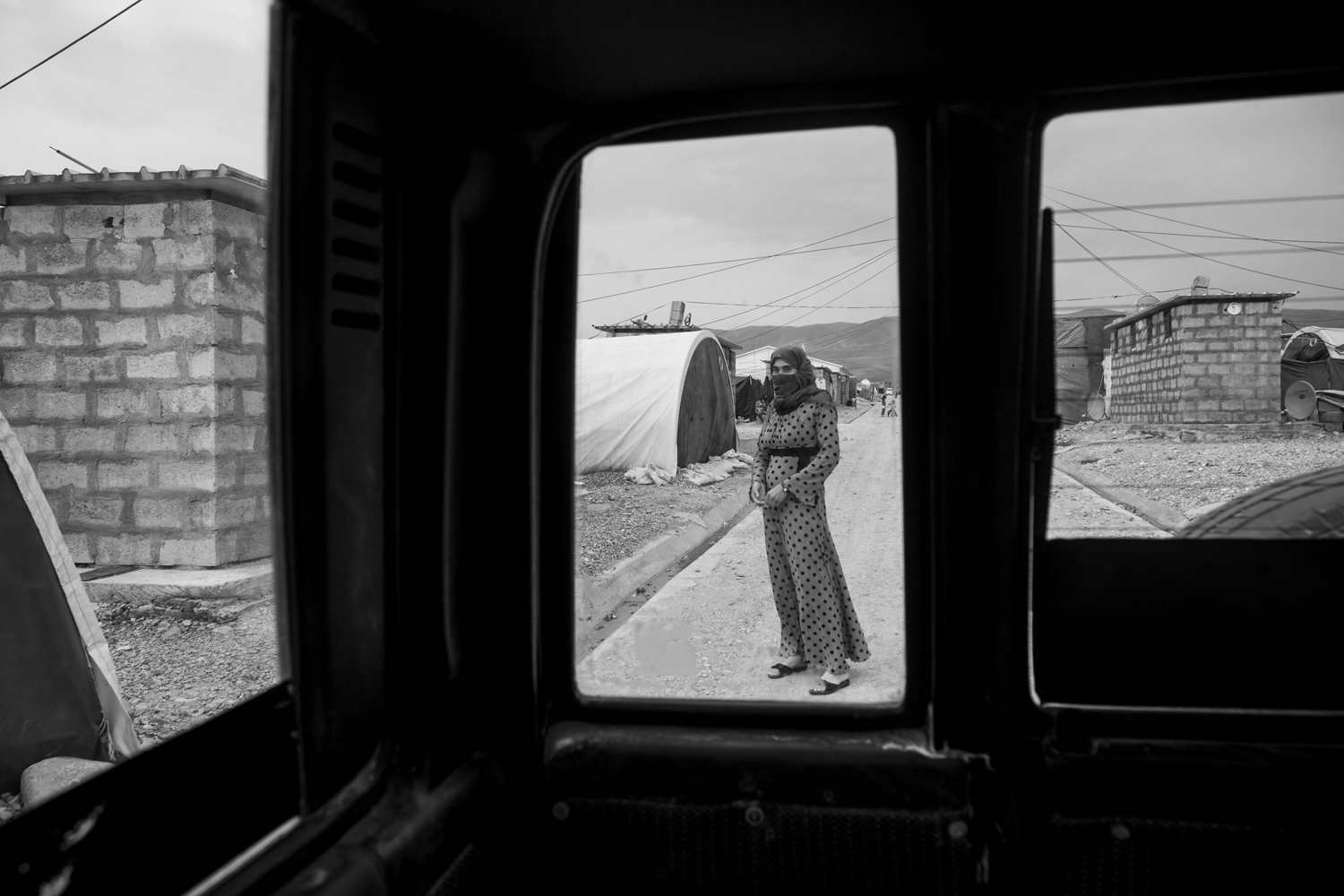 Nasrin, 28, has been held captive by ISIS for 8 months. His husband is still in captivity.
All members of this family were captured and imprisoned by the ISIS. They now live in a refugee camp in Dehak.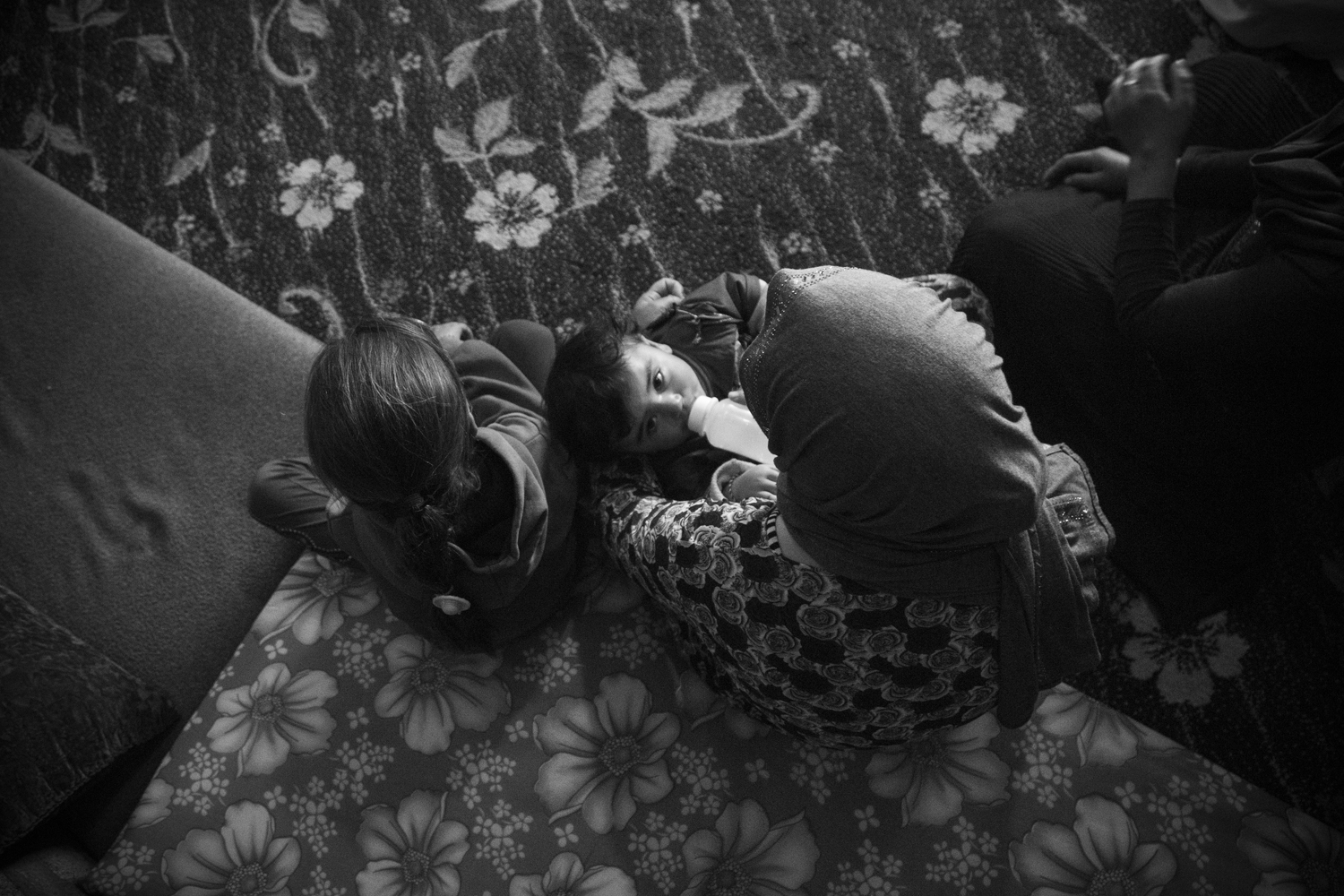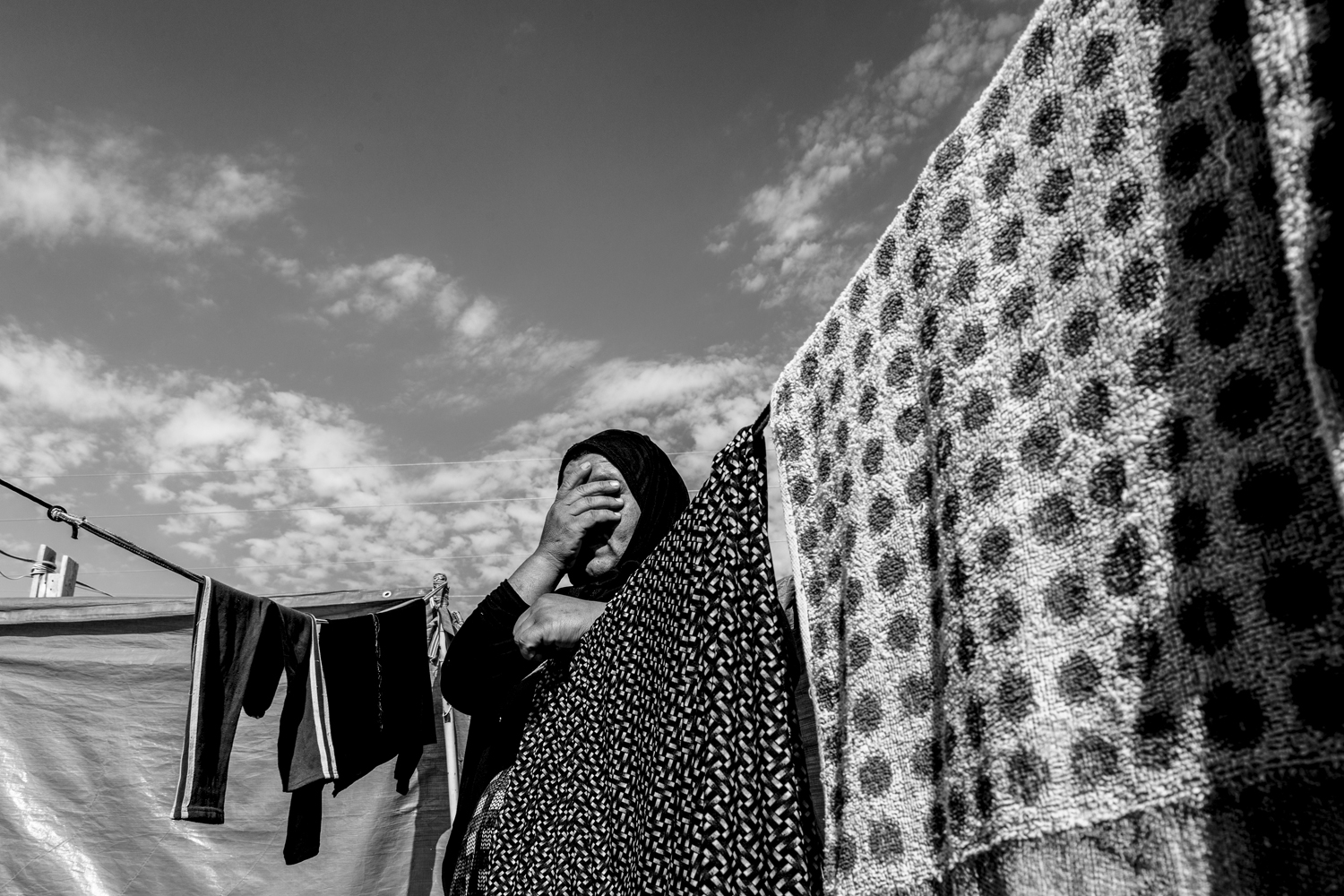 She was imprisoned for in Tal Afar and Mosul for several months. She says ISIS men used to give them sleeping pills at nights and rape them after. Her daughter and two boys are still captive by the ISIS and she was released after paying 8 million dinars ransom.